Exotic Ram and Sheep Hunt
Take Aim at an Exotic Ram or Sheep in California
At Oak Ridge Outfitters, our exotic ram and sheep hunts regularly produce trophy animals.
Our licensed and bonded guides are passionate about hunting and will help you find the biggest and best exotic ram or sheep around.
Whether you're a seasoned pro or a first-timer, we'll make sure you have a memorable and successful hunt. You'll go deep into the heart of the action, far off the beaten path, and get your best chance to bag a trophy.
Hunts are available year-round and great for new or seasoned hunters. No California hunting license or tag is required.
Exotic Ram and Sheep Hunt Package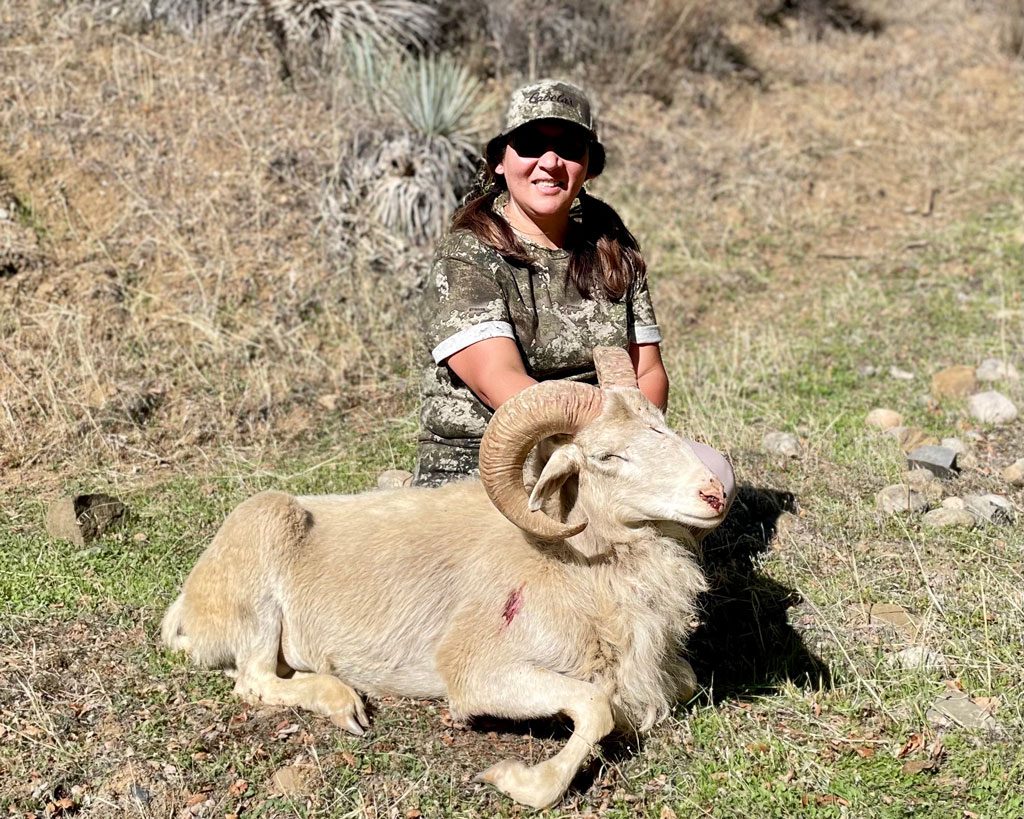 1 night of Lodging (see Lodging for details)
Up to 2 days of guided hunting
Spot and stalk hunt style (great for archery hunts)
Transportation while in the field
Opportunity to harvest 1 ram per package
$900–1,300 for the first ram or sheep (depending on the size)
$200 for non-hunting guest
What's Included on Your
Exotic Ram and Sheep Hunt
1 Ram or Sheep
Skinning and Field Dressing

Drinks and snacks in the field

Access to the walk-in freezer for on-site storage during the hunt
Access to the BBQ and Blackstone Grill for preparing your meals
What to Bring on Your
Exotic Ram and Sheep Hunt
Warm, comfortable clothes
Good hiking boots
Binoculars
No Tag or License required
Rifle or archery equipment
Lead-free ammunition
Meals not included – bring food for your Breakfast, Lunch, and Dinners
Ice chest to pack your meat home
Ready to book the hunt of a lifetime?
Contact Us
Reach out to let us know what you are wanting to hunt and when
Book a Hunt
Get your hunt scheduled and start planning and dreaming of the hunt
Take the Shot
Enjoy the thrill of the hunt as you stalk and take the animal of your choice
Fill Your Freezer
Remember the hunt every time you open the freezer to grab meat