California's Premiere Wild Pig Hunting Outfitter
Oak Ridge Outfitters has access to private and public land with thousands of acres of prime California hunting.
The expansive property covers rolling fields, brushy canyons, and wet valleys for wallows. All provide the perfect habitat for the elusive wild hogs and feral pigs.
With several hundred thousand wild pigs across California, they are available to hunt year round, and we guarantee an unforgettable hunting experience.
Our experienced guides will ensure you have an amazing time whether you are hunting with a rifle or compound bow.
Come and unwind in the pristine California wilderness as you track down these cunning beasts. There's nothing like the satisfaction of bagging a trophy pig!
California Wild Pig Hunt Package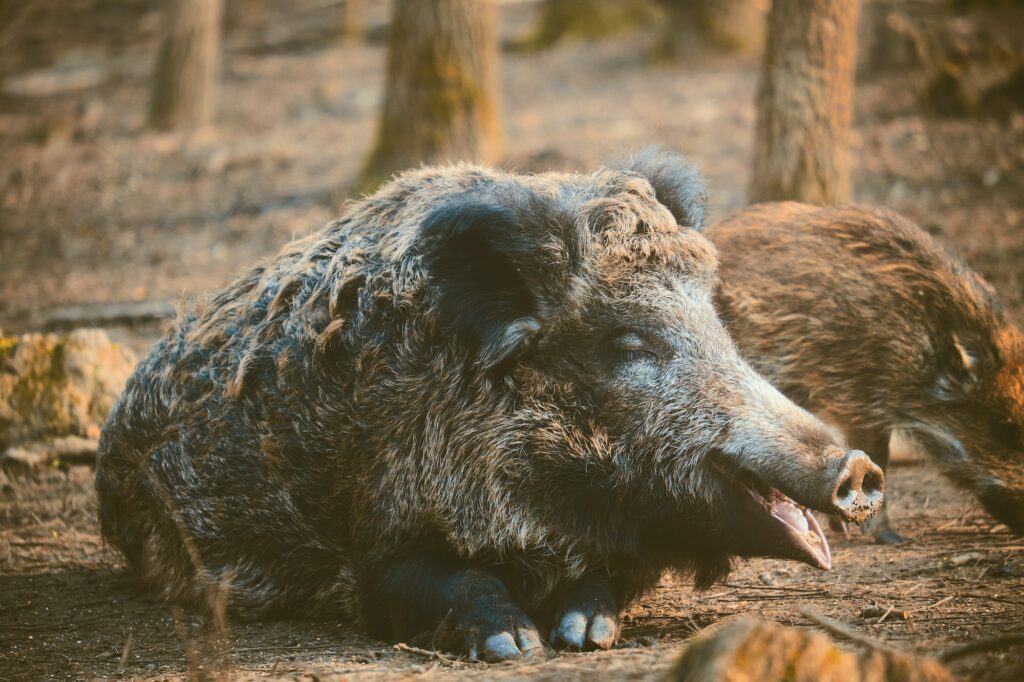 2 nights of Lodging (see Lodging for details)
Up to 2 days of guided hunting
Spot and stalk hunt style
Transportation while in the field
Opportunity to harvest 1 pig per package
No Trophy fees
$1,200 for the first pig
$600 for a second pig
$200 for non-hunting guest
What's Included on Your
Wild Pig Hunt
Hunts are available year-round
1 pig
Guaranteed shot within 200 yards
Field Dressing

Drinks and snacks in the field

Access to the walk-in freezer for on-site storage during the hunt
Access to the BBQ and Blackstone Grill for preparing your meals
Combo hunts are available depending on time of year
What to Bring on Your
Wild Pig Hunt
Warm, comfortable clothes
Good hiking boots
Binoculars
Current California hunting license
Current California pig tag(s)
Rifle or archery equipment
Lead-free ammunition – recommended caliber 270 or larger
Meals not included – bring food for your Breakfast, Lunch, and Dinners
Ice chest to pack your meat home
Ready to book the hunt of a lifetime?
Contact Us
Reach out to let us know what you are wanting to hunt and when
Book a Hunt
Get your hunt scheduled and start planning and dreaming of the hunt
Take the Shot
Enjoy the thrill of the hunt as you stalk and take the animal of your choice
Fill Your Freezer
Remember the hunt every time you open the freezer to grab meat