Bag a Tom on a Central California Turkey Hunt
Oak Ridge Outfitters offers wild turkey hunts in some of the prime turkey habitats in California.
With access to thousands of acres of land, you'll hunt Rio Grande Turkeys on some of the most pristine lands California has to offer.
Turkey hunting is a great way to enjoy the outdoors and connect with nature. It's also an excellent opportunity to practice your turkey call in the field.
New to hunting or uncertain about hunting fowl? Our experienced guides will help you call, locate and bag your tom, providing an unforgettable hunting adventure.
Fall Turkey Season starts November 12 and runs through December 11
California Wild Turkey Hunt Package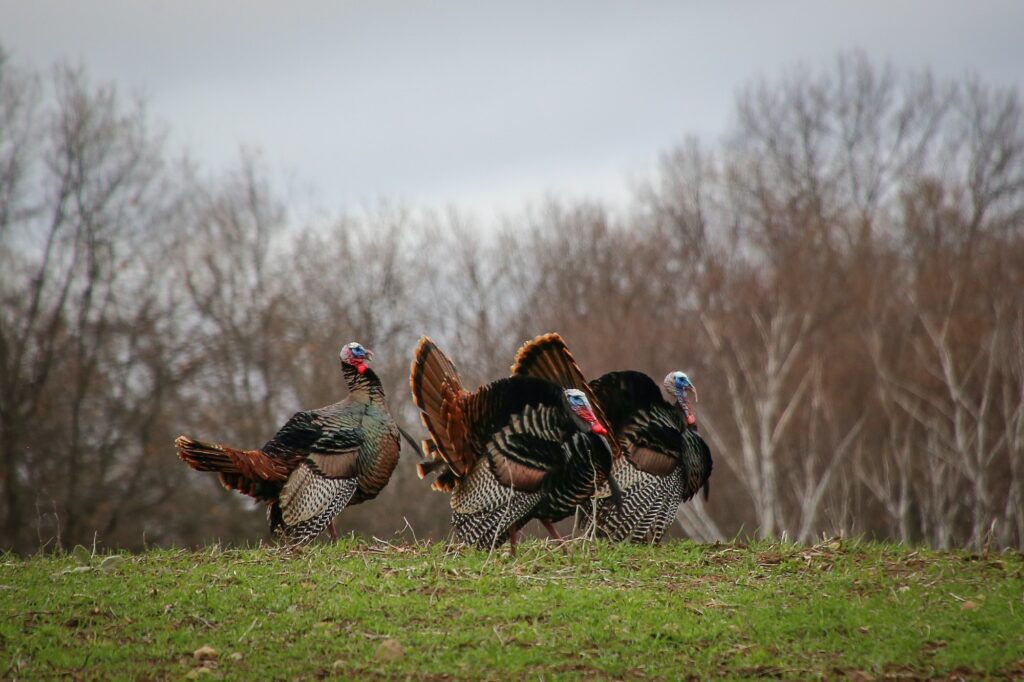 2 nights of Lodging (see Lodging for details)
Up to 2 days of guided hunting
Ground Blind or Heart pounding excitement of the call 
Transportation while in the field
Opportunity to harvest 1 turkey per package
$1,300 per hunter 
$200 for non-hunting guest
What's Included on Your
Wild Turkey Hunt
1 Turkey
Field Dressing and Care of your bird

Drinks and snacks in the field

Access to the walk-in freezer for on-site storage during the hunt
Access to the BBQ and Blackstone Grill for preparing your meals
What to Bring on Your
Wild Turkey Hunt
Warm, comfortable clothes
Good hiking boots
Binoculars
Current California hunting license
Upland Game Bird Stamp (validation)
Shotgun or archery equipment
Lead-free ammunition
Meals not included – bring food for your Breakfast, Lunch, and Dinners
Ice chest to pack your meat home
Ready to book the hunt of a lifetime?
Contact Us
Reach out to let us know what you are wanting to hunt and when
Book a Hunt
Get your hunt scheduled and start planning and dreaming of the hunt
Take the Shot
Enjoy the thrill of the hunt as you stalk and take the animal of your choice
Fill Your Freezer
Remember the hunt every time you open the freezer to grab meat